My excuses for not updating this blog:
We've had 6 straight weeks of visitors
I launched an online course, hosted my first webinar, and launched 3 new clients in the last month.
So, all exciting stuff! So at the end of the day, sometimes I just want to veg and watch Netflix, know what I mean?
I owe like a million updates for all of the visitors we've had though, so I decided to combine them all into one big post.
Alysha & Brenton
Alysha and Brenton were our first guests at the end of February. They were the first of our Milwaukee friends to come visit us, and even though the winter hasn't been as horrible as normal, they still welcomed the Dallas weather. Alysha and I met through our previous blogs and then we all became good friends ever since!
They flew in on a Wednesday evening and we had dinner at home to keep it chill.
Thursday we had breakfast at home and then headed to Top Golf for a little golfing action. Ryan and Brenton would often golf together in Milwaukee and Top Golf is a fun place to take out-of-towners.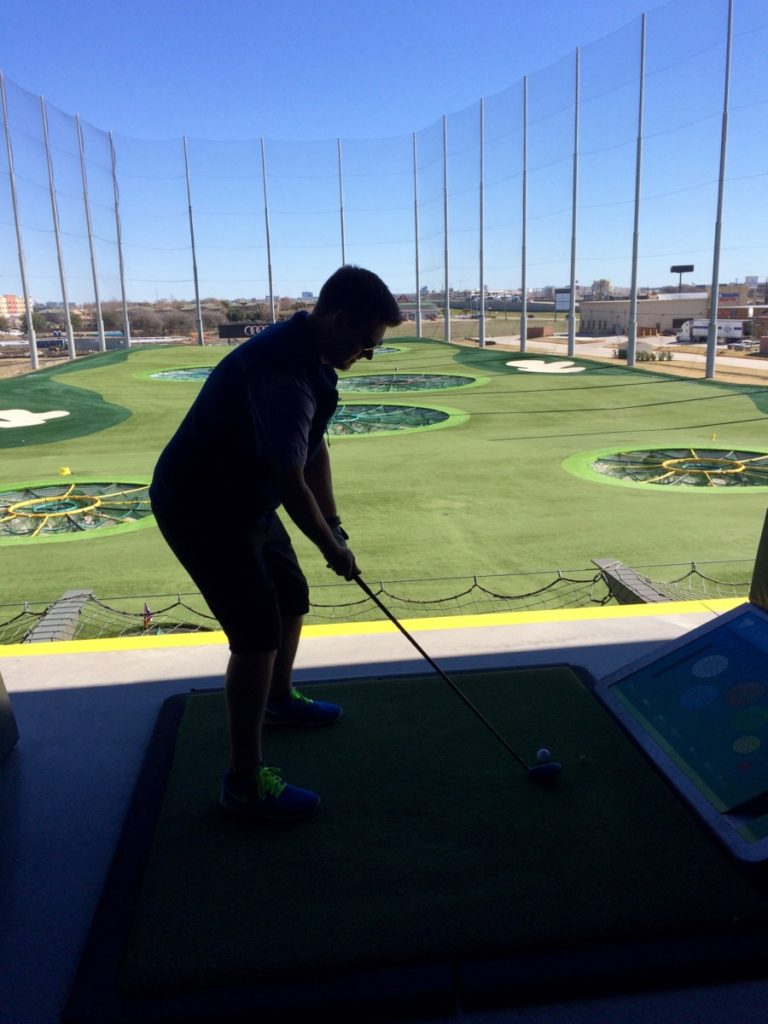 We took them to Torchy's Tacos, another Texas staple, for lunch and they of course loved the queso as much as we do.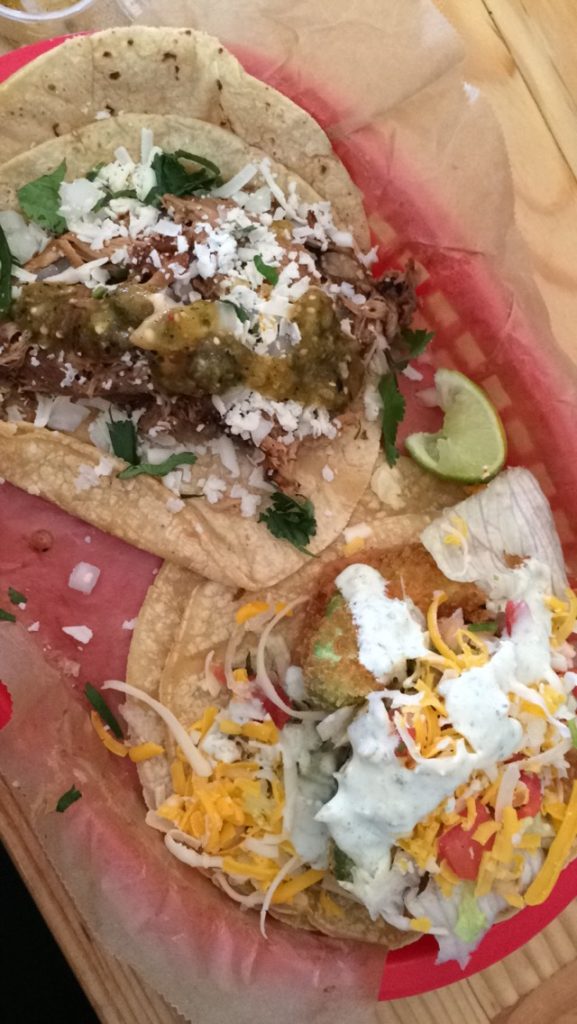 After lunch, we went shopping at some resale shops. Alysha loves shopping so I knew she would love these stores. I, on the other hand, was assuming I would not find much because I just don't shop a lot but I ended up liking a lot of the clothes and accessories. I'm waiting to go again at the end of the spring season to get deals on some clothes.
Cane Rosso was on tap for dinner. Gosh, I love that place. If I had to eat one thing for the rest of my life, it would probably be pizza.
The next day we woke up, had breakfast and headed to the Fort Worth Stockyards.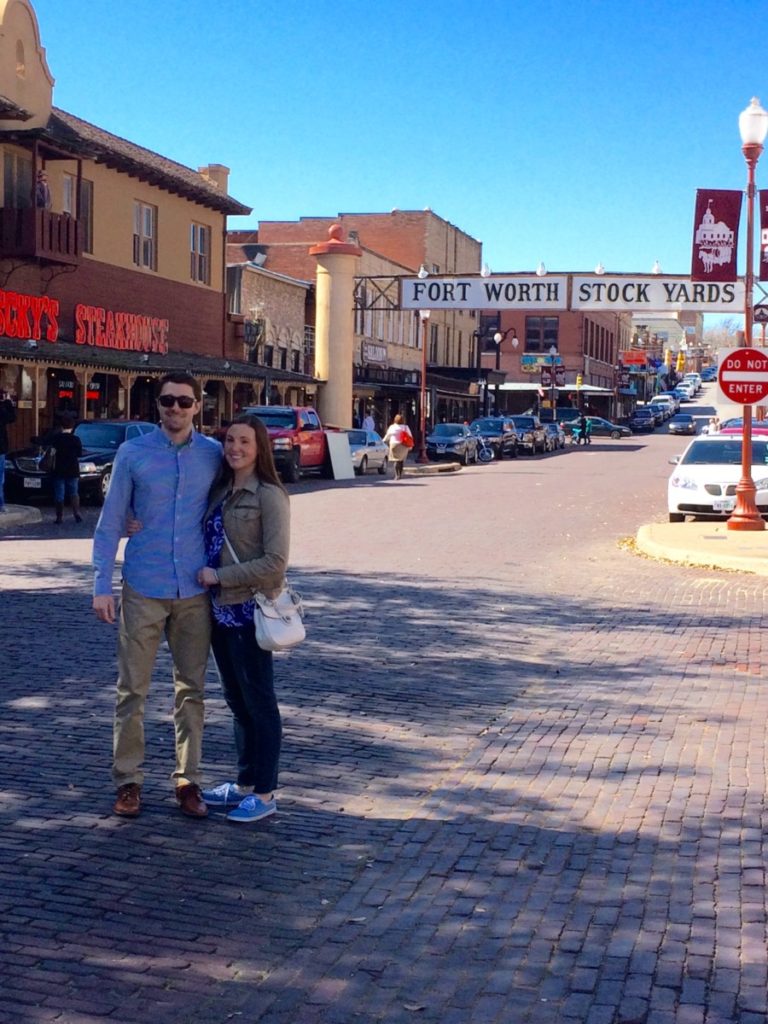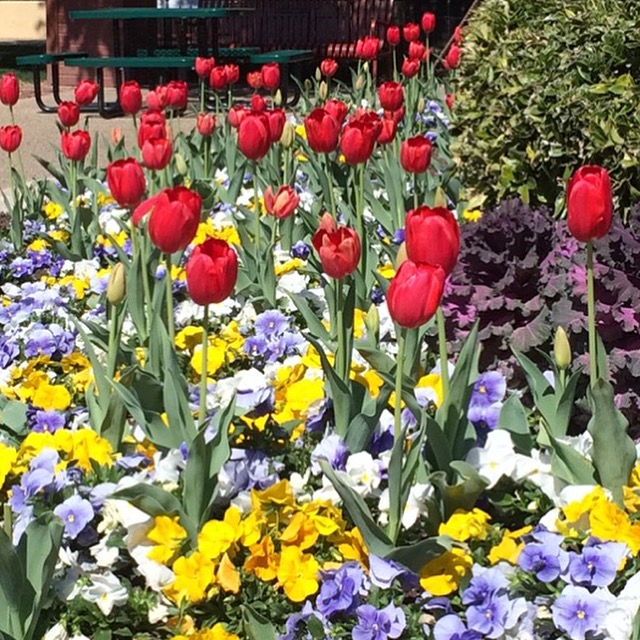 We later met up with some friends to get drinks at H.G. Supply, which is in the Lower Greenville area of Dallas. They have an awesome rooftop bar, and even though it was cold (for Dallas), it was still enjoyable!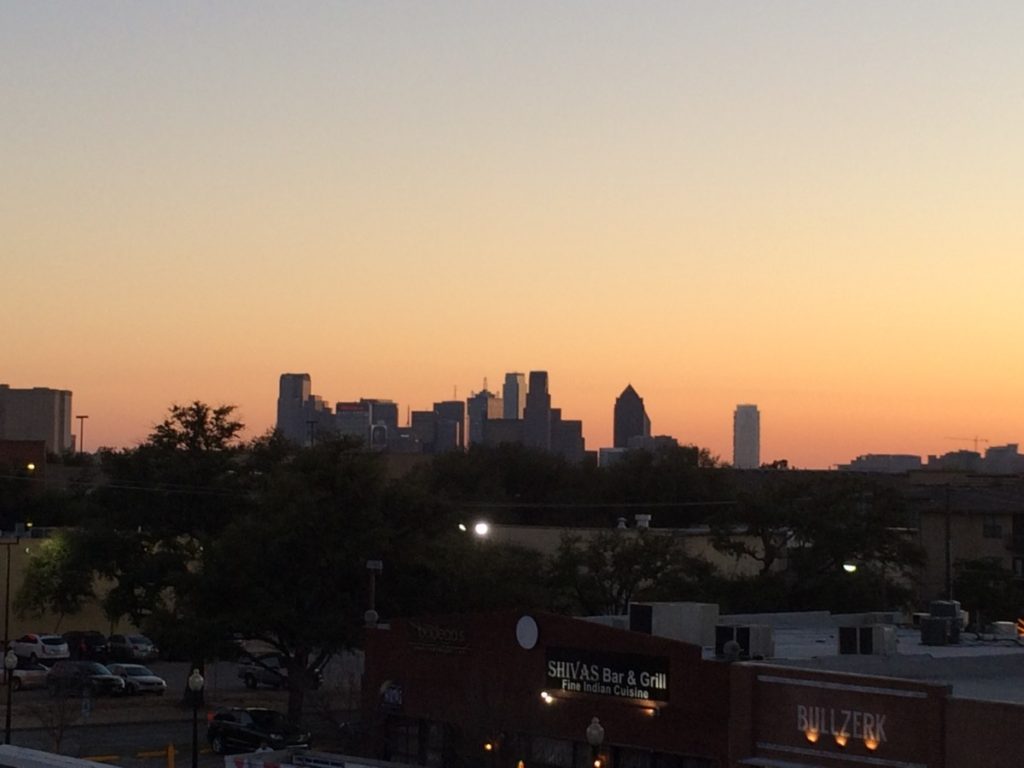 After that, we waited what felt like for-ev-er at Mi Cocina. But it was well worth the wait because Alysha is STILL talking about the sunset fajitas!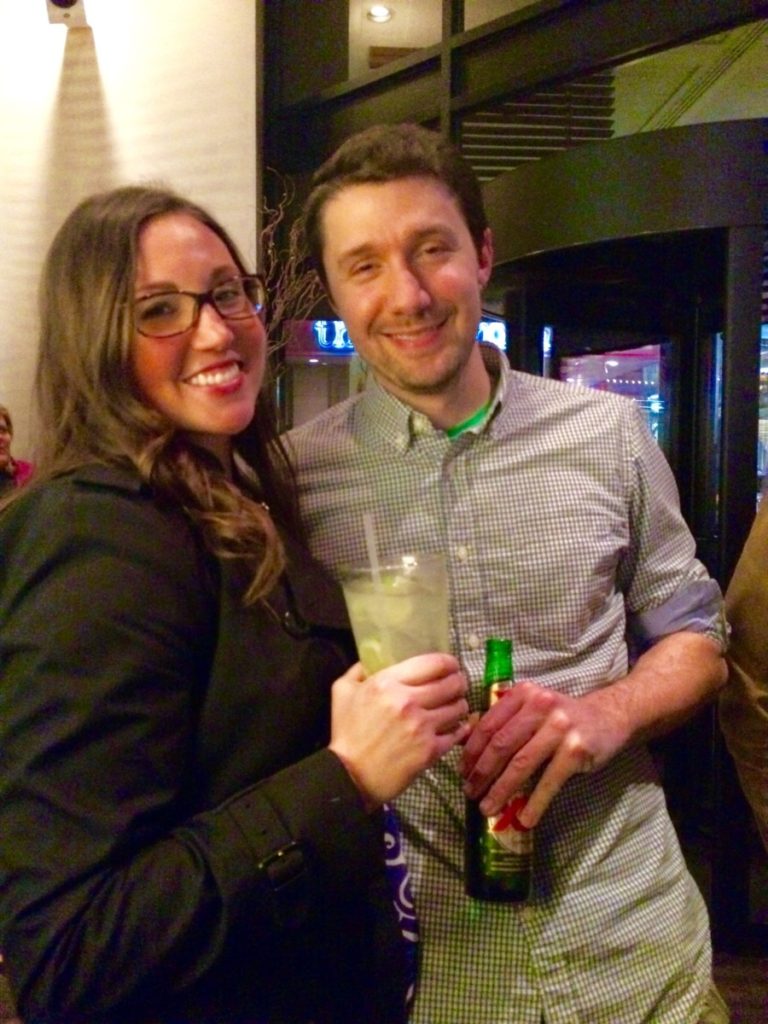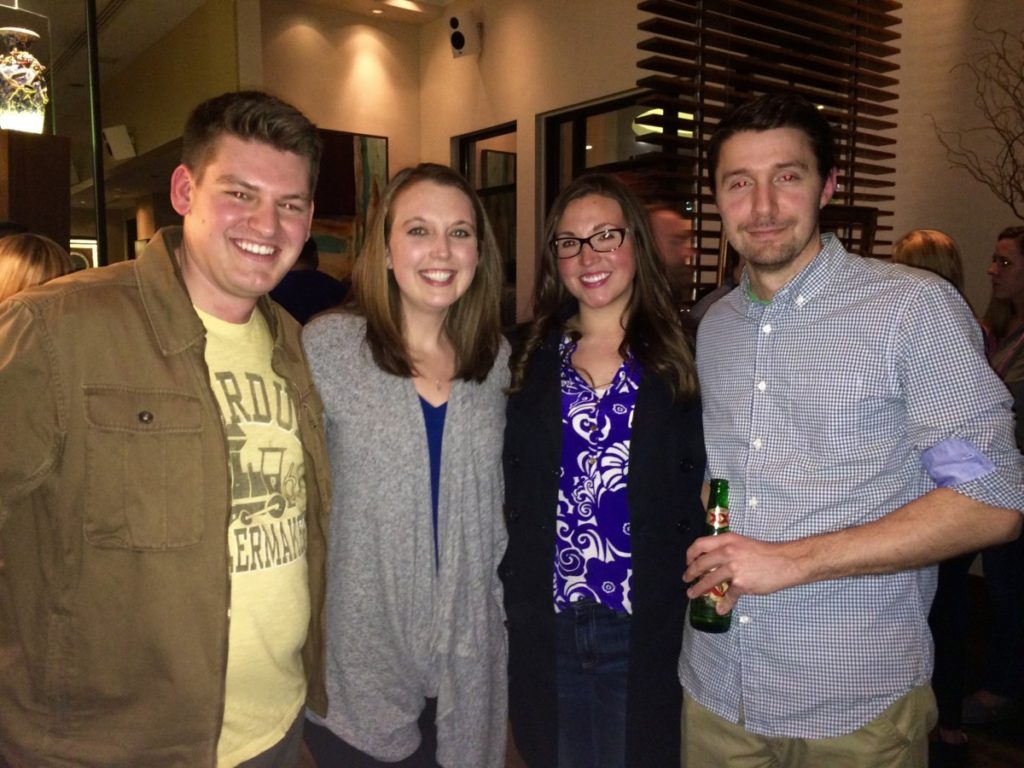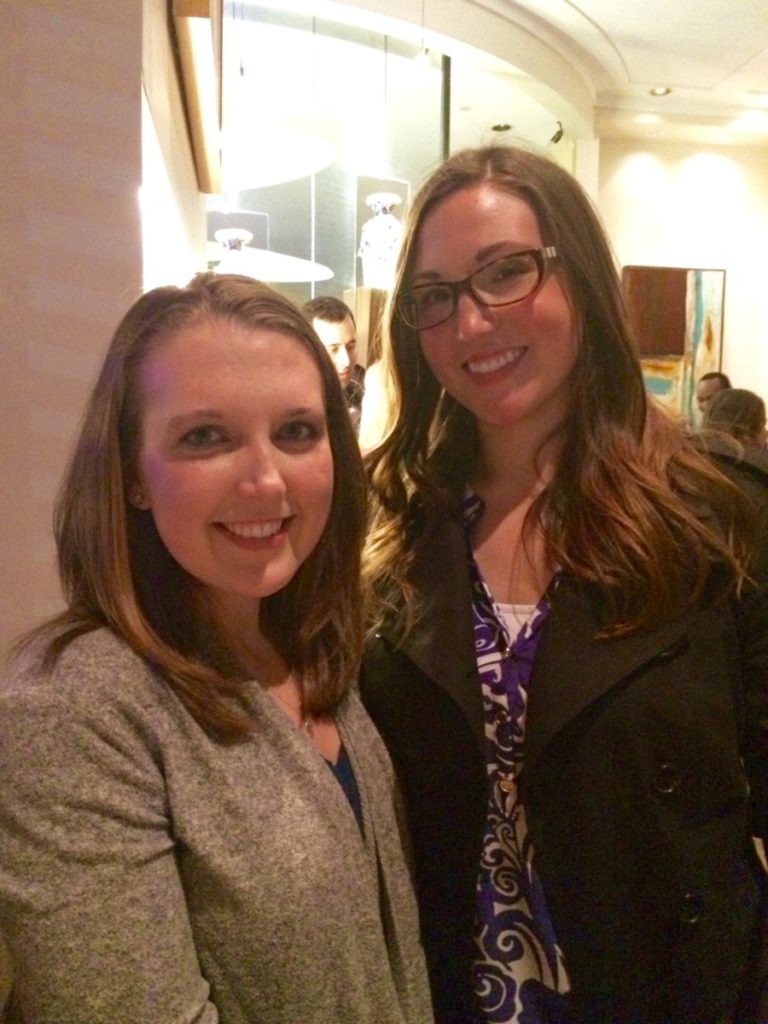 After a late night, only one thing would do: Breadwinners.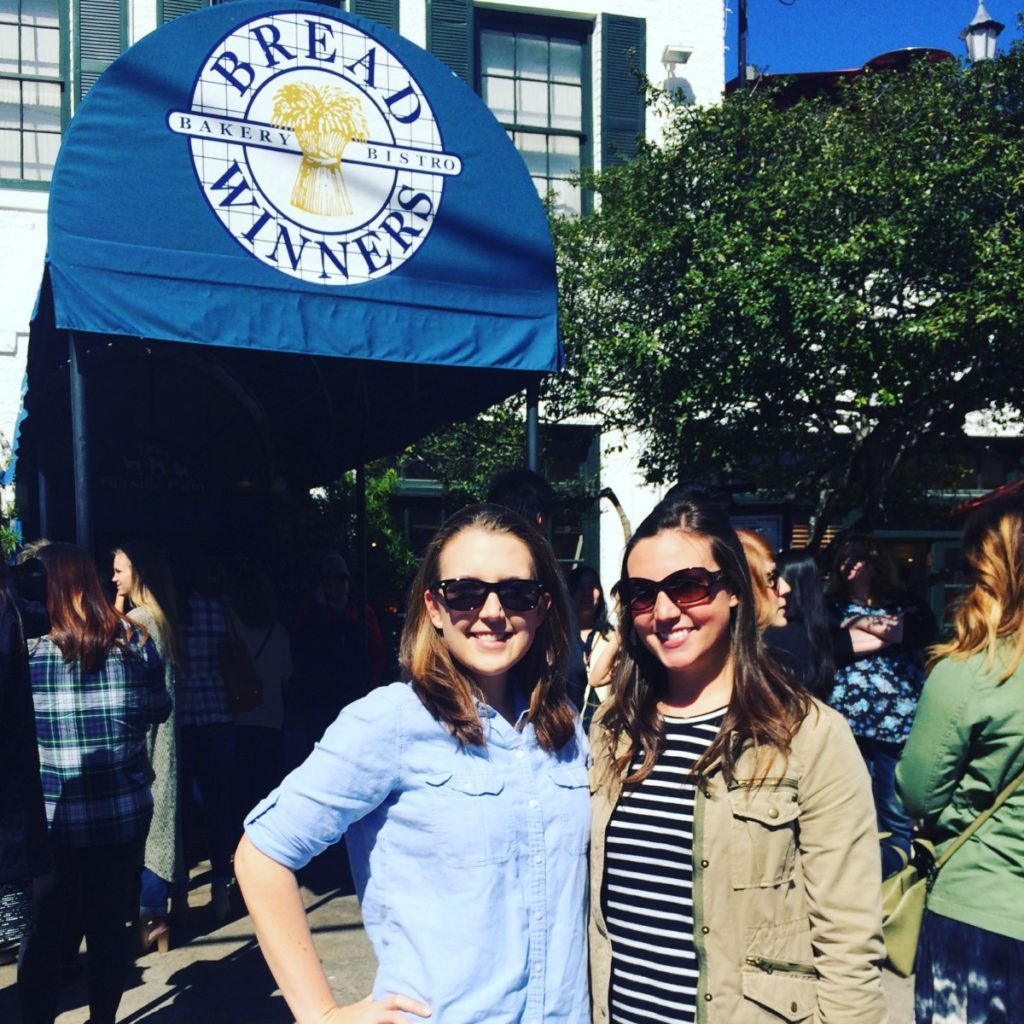 We apparently can't hang like we used to though, because all we wanted to do after eating was go home and crash. Ha! We discussed everything from their upcoming wedding to American Idol contestants (because I think we're the only people under the age of 50 watching the show…).
As our send off meal, we of course had to take them to Pecan Lodge. We also took Ashlee and Carlo here when they visited, but we love any excuse to go to Pecan Lodge.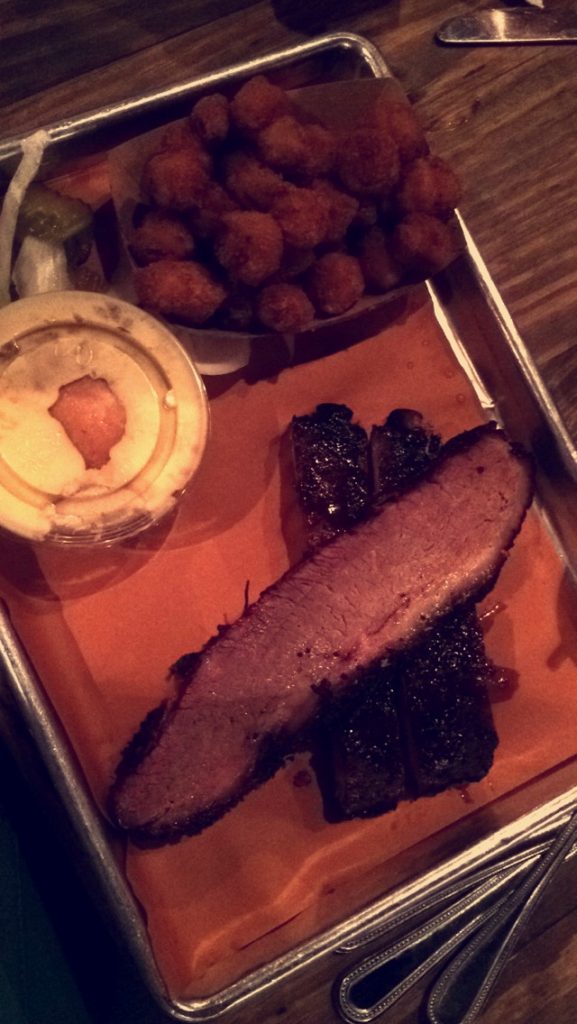 The banana pudding is a MUST.
They had to leave early Sunday morning, so we laid low the rest of the evening on Saturday. It was so fun to have them visit and I can't wait until they come back!
Kim
Our next guest was Kim, a high school friend from home. She says she wanted to visit me, but I believe she was using me as an excuse to visit Magnolia Market in Waco 🙂
She arrived on a Saturday evening and since she is a fellow wing lover, we went to Pluckers for dinner.
Sunday we got up for brunch at Mercat Bisto, which is a French bistro in downtown Dallas. It was our first time there, and while the ambiance and decor was so cute, I'm not sure I'd go again.
After brunch, we headed to Klyde Warren Park, where we went for Ryan's birthday in October.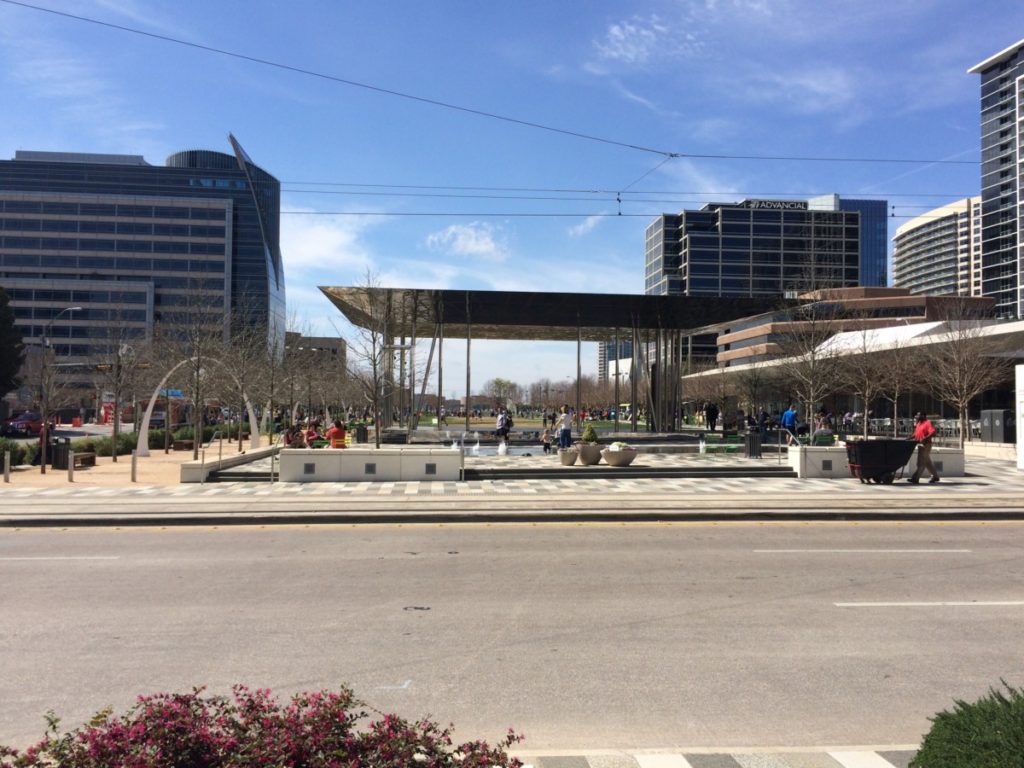 We took the free trolley around downtown, which is so nice! A great way to show off the downtown area.
Monday was the big day to Waco to visit the Magnolia Market from the popular HGTV show Fixer Upper. Just as a warning to those that aren't familiar with Waco…Magnolia Market basically IS Waco. There is nothing else in Waco. Yes, there is a college, but as far as restaurants, shopping, things to do….not much else there.
We assumed arriving around 10:30am would be early enough, because who the heck is going to Waco on a random Monday morning.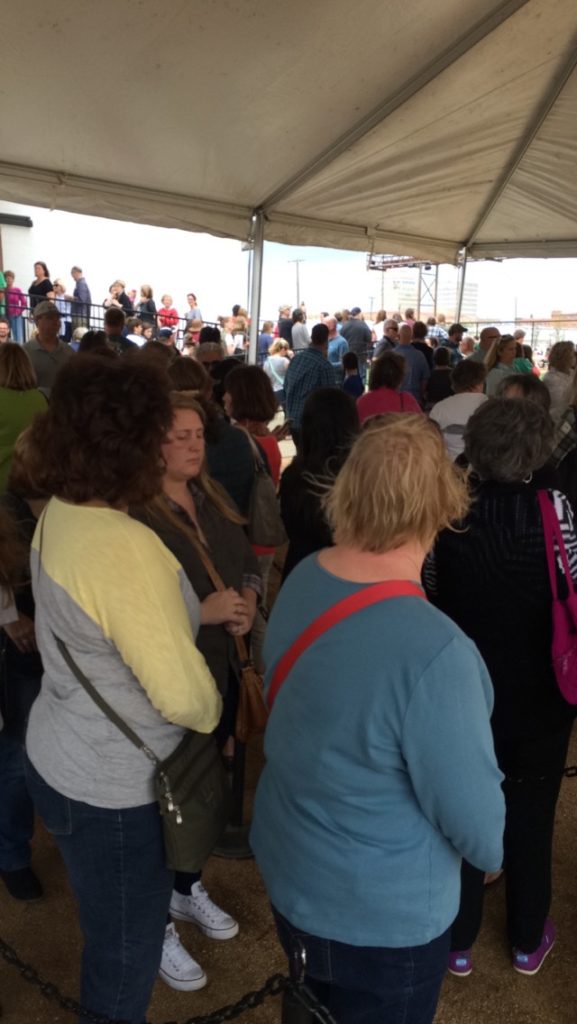 False. We were wrong. Way wrong. There were so many people waiting outside! It was insane. But the weather cooperated so all was fine.
Kim recognized Joanna's mom (which I asked her multiple times "are you suuuure that's her?" haha) and we even got a picture with her (which I suddenly can't find…shoot).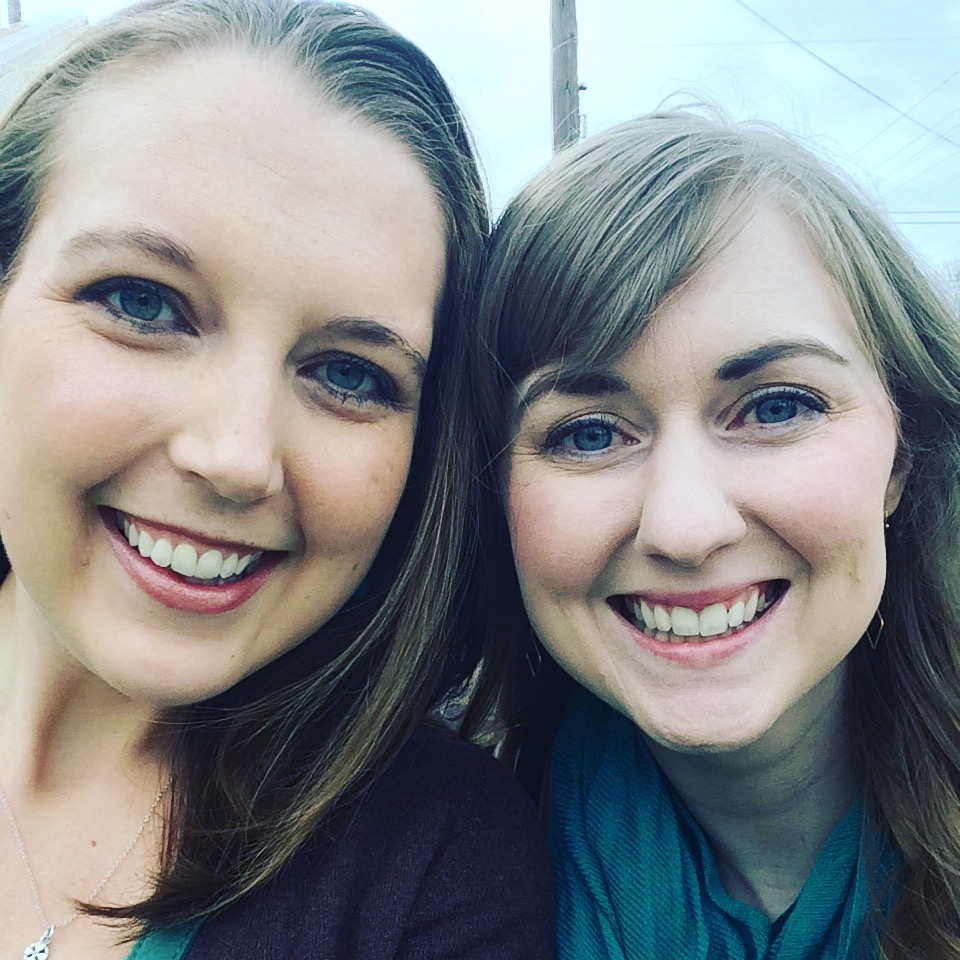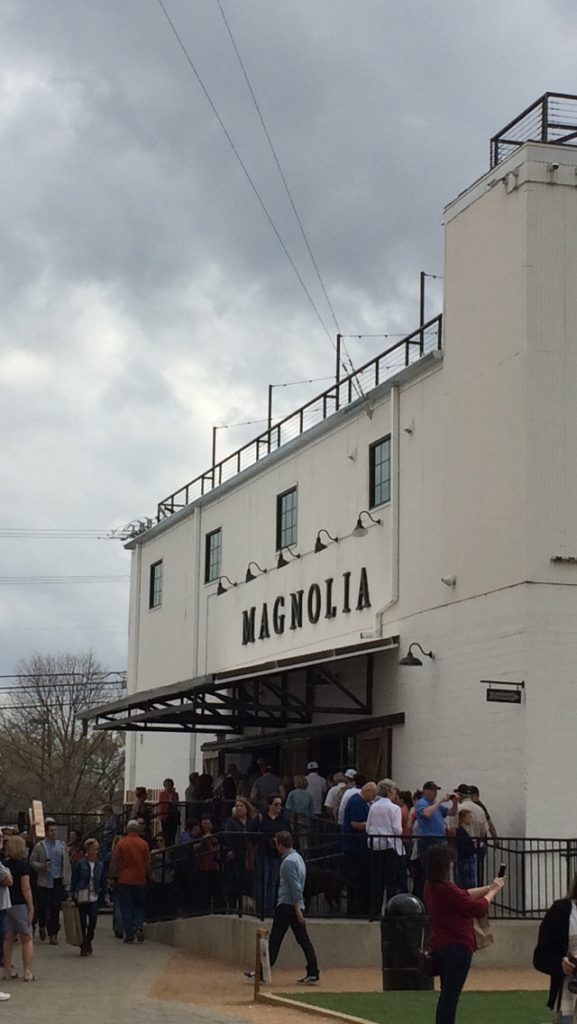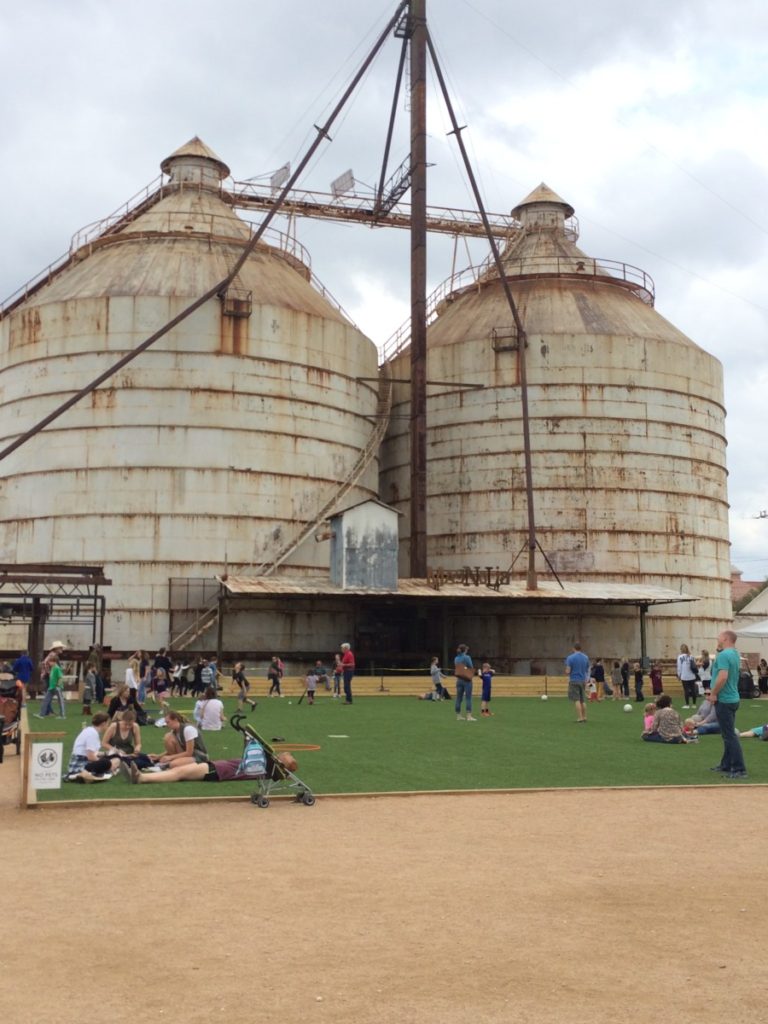 They had all kinds of food trucks and a little area where kids could run around. It was so cute and quaint!
Waco is basically the place where Kim belongs because not only does it have Magnolia Market but it also is home to the Dr. Pepper Museum, which she is equally as obsessed with.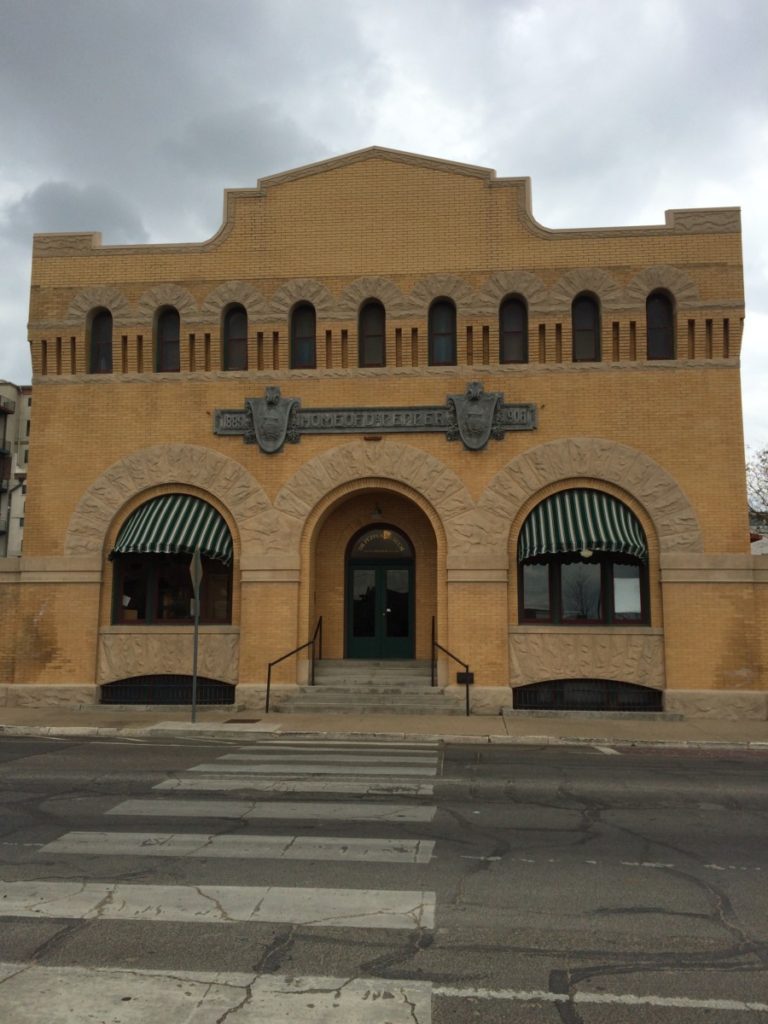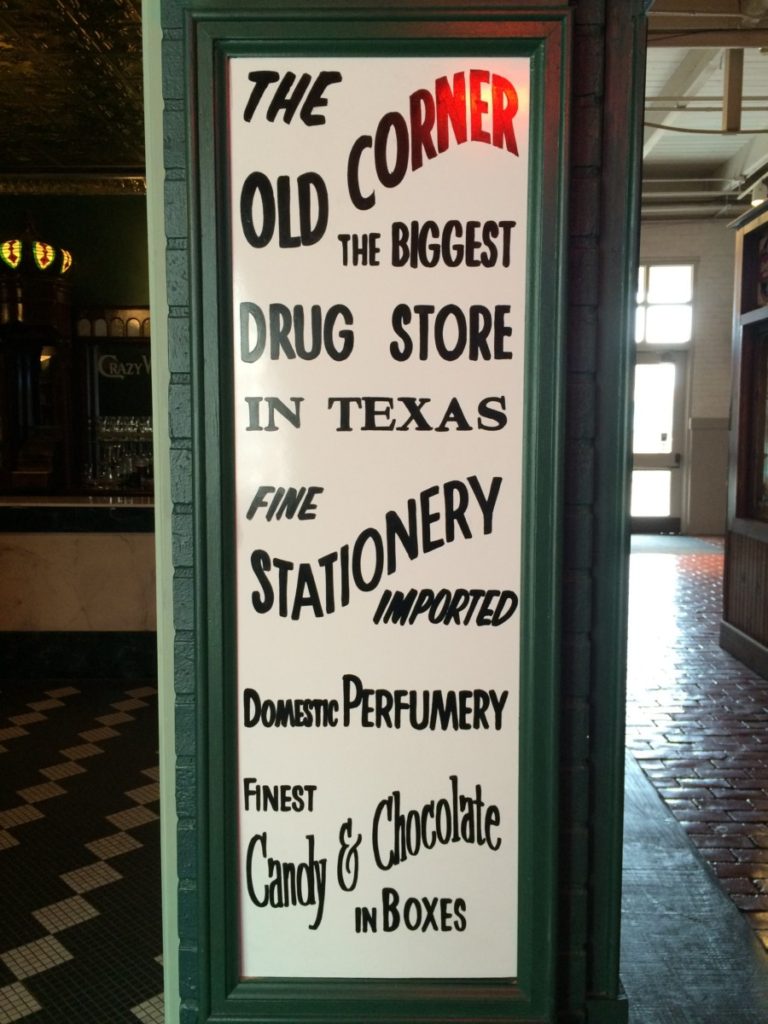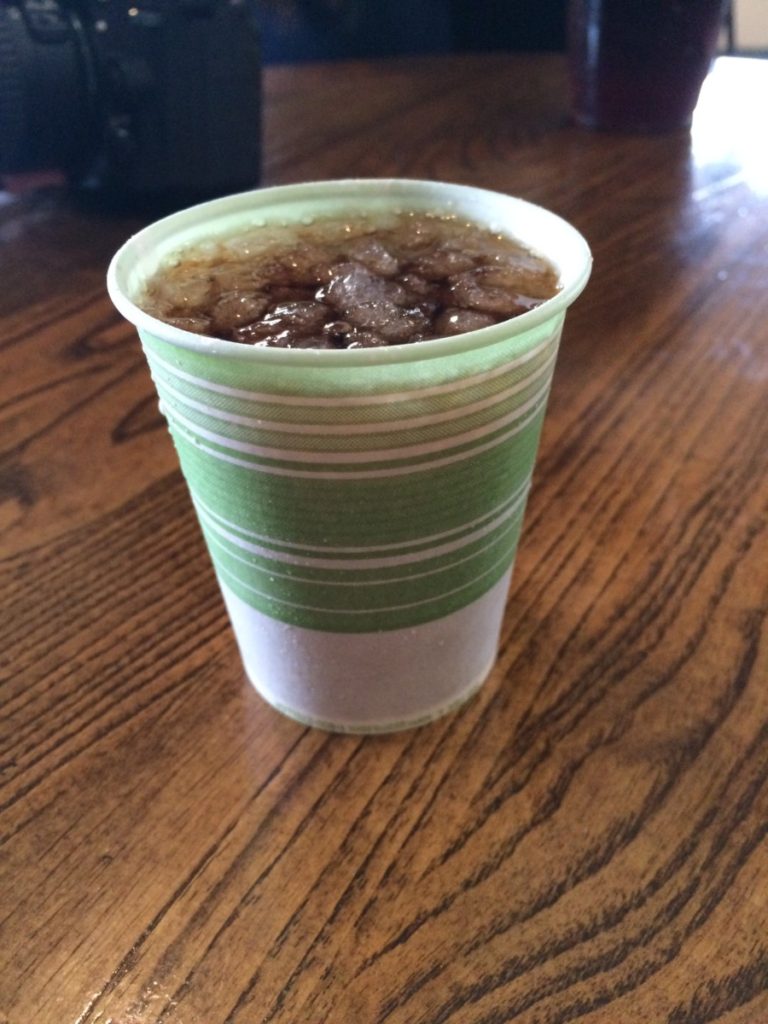 The tour is self guided so you can take it at whatever speed you'd like. It was fun to see the changes in branding over the years for Dr. Pepper (branding nerd alert).
Tuesday was a slight bummer because it rained off and on all day. Living right across the street from a mall though, we of course found something to do indoors 🙂
She left on Wednesday and then both sets of parents came to visit the weeks after that. This post is already getting mighty long so I'll cut it short for now!