Hello there and welcome to December. This year, it felt like December came much sooner. It also got to 66 yesterday so maybe the weather is throwing me off. It's supposed to reach 77 (!!!) on Friday. I'm not mad about it.
Anyways, wanted to recap our weekend before I forget it. Here we go!
Friday
Friday ended up being the night we started planning our Europe trip on accident. It all started Wednesday when we were going to see the latest Hunger Games movie and Ryan mentioned Coldplay's new album coming out. I screeched in excitement because I had no idea they were coming out with a new album (hangs head in shame).
Of course I immediately start looking up if they have tour dates set yet. I started to feel disappointed as I scrolled through the dates and all of them were in Europe.
"Well, looks like they only have a European tour scheduled" I said to Ryan.
"Oh…well I guess we could use this as an excuse to finally plan our Europe trip" said Ryan.
Enter: Even more screeching. "Oh my gosh, do you think we can actually do it? Let me look at the dates again. Omg they are during the summer, when we want to go to Europe. We can see them in London! Ooh, ooh or we can see them in Copenhagen! What about Zurich?!"
Uh, yeah. I couldn't let it go. So by Friday, we started haphazardly comparing dates of the concerts to flights. We ended up researching for so long that we kind of forgot to eat dinner (I think this is the first time in my entire life I have ever forgotten to eat dinner) so I had a shake and toast and Ryan had a slush from the bubble tea place downstairs.
Anyways, we ended up deciding to wait to purchase anything yet, to think it through (yeah, didn't last long – see the end of the post :))
Saturday
We've been wanting to do a hike for the past few weeks but the weather has been rainy and cold the last few weeks. Saturday the weather was finally nice enough for us to head out.
We went to White Rock Lake Park, which has a 9 mile trail around the lake, as well as a dog park.
It wasn't a true "hike" as in mountain hiking, but it was nice to get outside and get some exercise.
Murphy sure did enjoy the dog park too. He actually played with other dogs, unlike the past two times.
Halfway through our walk I ripped off my scarf and ear warmer. Doesn't stay too cold here for long!
Sunday
We tried a new church on Sunday. We liked it enough but will probably try out other churches just to make sure we find the right one. We sure do miss our church family at Hales Corners Lutheran but I'm sure we will find our place here. After church, we drove around McKinney, which is a suburb of Dallas, to look at houses. We aren't ready to buy a house yet, but it's fun to drive around neighborhoods and figure out where we would eventually like to buy. I'm not sure about the entirety of McKinney but at least the part we were in we will NOT be buying our first house there. Ryan actually started busting out laughing when we started seeing the houses. Starting prices at mid $700,000….uhhh no thank you. The houses were ginormous but they were all so close together! And minimal yards. Murph man needs a yard to run around in!
After we were done driving around, we stopped at Central Market, which our friends have urged us to check out. Central Market is basically like Whole Foods…except better. Plenty of fruits, vegetables, meats, cheeses, coffee, bulk bins…this place was outrageous! I could have spent hours in there. They even have a little cafe area where you can get sandwiches, stir frys, tacos, soups and salads. We opted for the soup and salad bar.
Once we got home, we started talking about Europe again and then decided, what are we waiting for? Buying the concert tickets would force us to get our butts into gear and plan this trip so…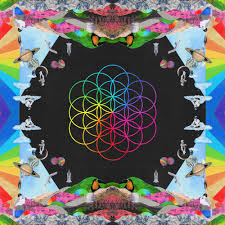 WE'RE OFFICIALLY GOING TO SEE COLDPLAY IN BERLIN, GERMANY!!!!!!
To say I'm excited is an understatement. I've been giggling to myself all week just thinking about it.
We booked our flights to London today so now we need to plan out the rest of our trip! Any tips or advice? We're gonna need help!